FEnX2 | XRF lead paint analyzer
Lead in paint and dust analyzer
Lead in paint
Action level
Dust
Designed and manufactured in France by Fondis Electronic, FEnX2 is the latest generation of X-ray fluorescence instrument dedicated to the detection and analysis of lead in paints. It allows to determine and locate, in a non-destructive way, materials containing lead such as interior and exterior coatings of buildings. Its improvements and optimisations make it a versatile, reliable and robust device, at the cutting edge of technology and the evolution of standards.
Advantages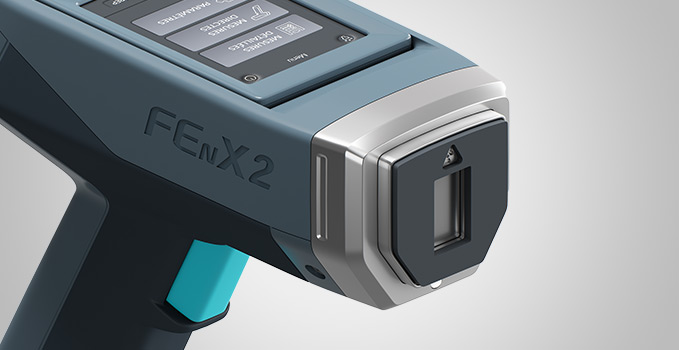 What's new in FEnX2
2 measurement modes : Action level and Dust
2-in-1 station : charger and dust kit
A more ergonomic, robust design
A battery pack for more comfort
A redesigned user interface for more intuitive navigation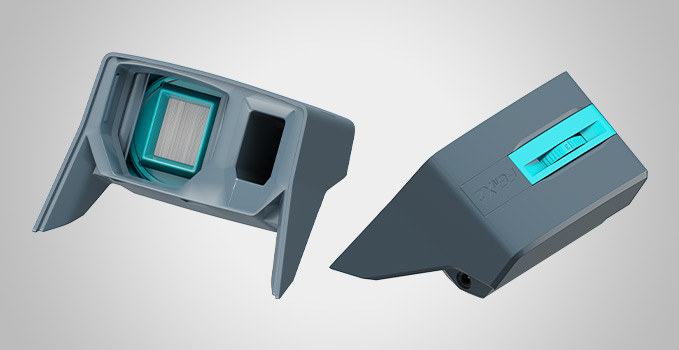 FEnX2 Station | Battery charger and dust kit
The FEnX 2 station is equipped with an optional dust kit. A 2 in 1 accessory that allows both to charge the battery pack of the analyzer, but also to analyze the lead content in the dust in only 4 steps. It comes in the form of a cassette, a rotating compartment to analyze the sampling surface wipes.
Insert the sample into the compartment
Press start
Repeat the operation on all 4 positions
The average of the 4 measurements is displayed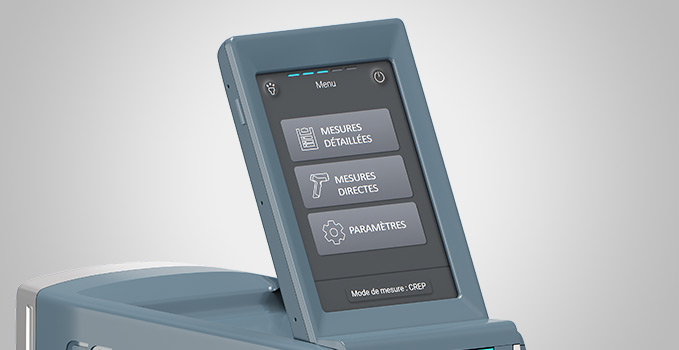 Intuitive interface
The interface of the FEnX2 has been redesigned for easy navigation and measurement. The device has 2 measurement modes:
Action level
Lead in dust
You will also find the 2 methods for taking measurements:
Test : shoot and note the results
Data + Test : Create housing units beforehand and take measurements in the field
Specifications
FEnX2 | XRF lead paint analyzer
| | |
| --- | --- |
| Radionuclide | Cadmium 109 (850 MBq) |
| Radioactive source lifetime | 3 or 5 years |
| Detection type | CdTe |
| Dimensions | 210 x 78 x 195 mm |
| Weight | 896 g (battery included) |
| Display | 3.5" touch screen |
| Power | Rechargeable 7.4V lithium-ion battery (8h autonomy) |
| Connectivity | WiFi, USBC, Micro SD Card 16GB |
| Calibration | built-in NIST standard (1.04 mg/cm²) |
| Operating conditions | 0°C to 60°C and 0% and 95% (humidity rate) |
| LED illumination | 1 front LED & 2 rear LED indicators |
| Safety | Double safety system for the opening of the shutter |
| Guarantee | 2 years (parts & labor, excluding breakage) |
| Software | FEnX Dial |
Accessories
FEnX 2 Battery pack

FEnX 2 Dust Kit
Ressources