Hapsite CDT
GC/MS Chemical identification system
High sensitivity
Portable and compact
Intuitive interface
Designed for military and civilian response teams, the Hapsite CDT portable GC/MS mass spectrometer identifies and quantifies chemical threats directly in the field. It provides accurate, lab-quality results in just minutes for rapid threat assessment and decision making. Its new portable sampling system allows users to deploy more quickly and analyze multiple samples on site.  Its highly intuitive interface was developed for both novice and experienced users. New users can be trained in minutes to collect samples and share results.
Advantages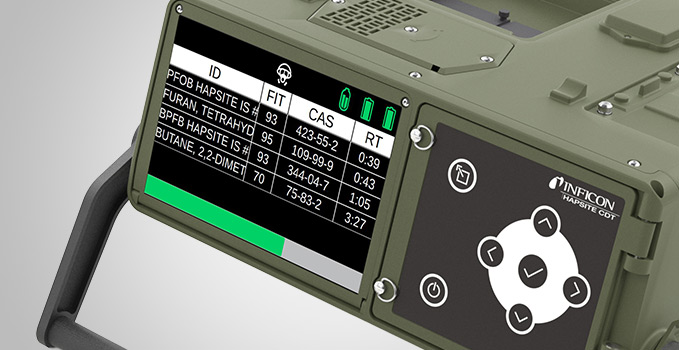 Detectable chemical agents
Pharmaceutical based agents (PBA)
Fourth Generation Agents (FGA)
A/Novichoks series
Chemical Warfare Agents (CWA)
Industrial Toxic Compounds
Volatile and semi-volatile organic compounds (VOCs)
Environmental pollutants
Explosives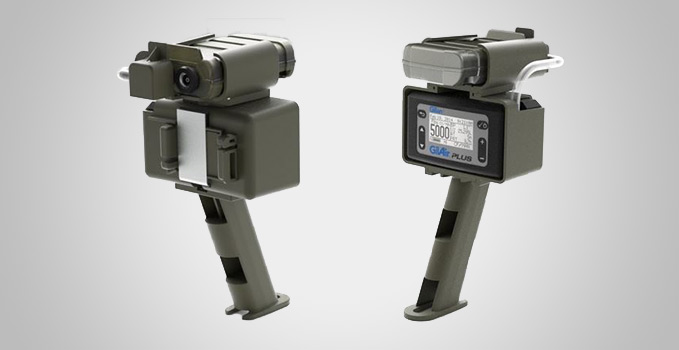 Handheld sample collector
The Portable Sample Collector is a closed vapor concentrator and allows for instant sample collection and storage. Small and lightweight, this accessory works with cartridges that can be decontaminated and reused.
Split or non-split injection
Drug analysis
SVOC analysis
Organic solvent analysis
Liquid and solid sample preparation kit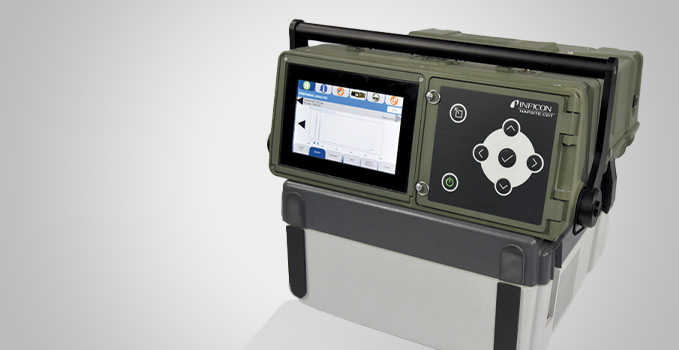 Service module
Optional maintenance accessory
Provides an alternative vacuum source
Extends the life of the non-evaporative pump (NEG)
Service module compatible with Hapsite CDT and Hapsite ER
Specifications
Hapsite CDT
| | |
| --- | --- |
| Technology | GC/MS |
| Mass Analyzer Type | Quadrupole |
| Mass Range | 10-424 AMU (1-424 AMU in SIM Mode) |
| Dimensions | 513 x 504 x 200 mm |
| Weight | 19.2 kg (batterie incluse) |
| Start Up Time | < 15 min |
| Power | 24VDC Ext Power, 28VDC LI-Ion Battery (autonomy 5h) |
| Entrées d'échantillons | Air cartridge, syringe injector |
| Operation conditions | 0-45°C | 5-95% relative humidity |
| Connexion | 802.11G, USB, GPS, Ethernet |
| GC Column | Restek RXi-5ms 10m x 0.25 mm ID, 0.25 um |
| Maximum Column Temperature | 220°C |
| Carrier Gas | Nitrogen |
| Vacuum System | Non-evaporable getter (NEG) pump/ion pump and optional mechanical pumping accessory |
| Libraries | AMDIS w/ configurable targeted library. NIST, NIOSH |
| Certifications | CE, IP65 |
| Warranty | 2 years included |