PX1 Backscatter x-ray imager
Handheld backscatter x-ray imager
HD Images
Handheld
Remote connexion
Designed by the American company Videray Technologies, the PX1 portable backscatter x-ray scanner is a non-intrusive inspection system. It allows the detection of hidden threats during customs and airport controls, technical surveillance countermeasures (TSCM), demining interventions, luggage or suspicious package control. Thanks to its powerful detector, the PX1 provides HD images to visualize in real time anomalies or objects behind iron, marble, wood, cement and even steel walls, for a fast and efficient inspection! Intuitive and ergonomic, it was designed to help frontline workers directly in the field.
Advantages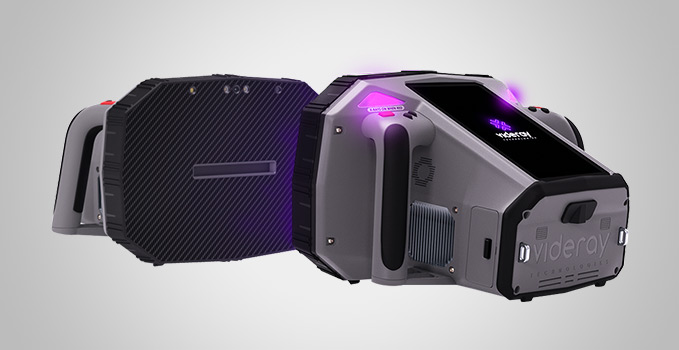 A powerful detector
The PX1 x-ray scanner's Infinity optics and detector allow the operator to scan larger objects from further away to quickly reveal potential security threats without compromising image definition. This detector also allows for lower radiation exposure to the user.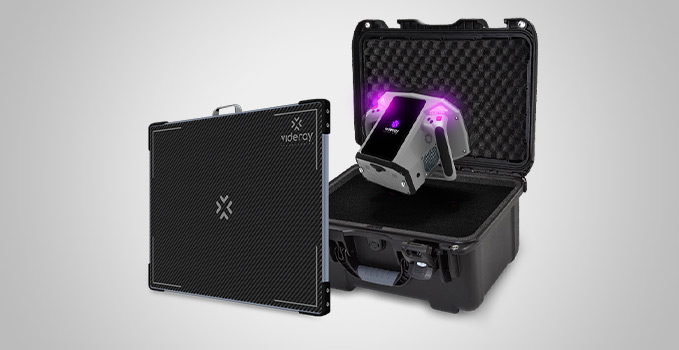 MTP+ panel for higher image quality
Combined with the MTP+ transmission panel, the PX1 scanner can provide excellent image quality to reveal threats by transmitting 2 images simultaneously: a high-penetration backscatter image to visualize organic and other low-intensity anomalies and an ultra-HD transmission image highlighting metallic anomalies in great detail. The MTP panel can be deployed and ready to use in 1 minute. With the MTP+ panel, it is possible to see through up to 25 mm of steel!
Applications
Ports of entry
First Responders
Industrial use
EODS & Bomb Squad
Specifications
PX1 Backscatter x-ray imager
| | |
| --- | --- |
| Systèmev | x-ray source (140 keV) |
| Dimensions | 211 x 282 x 185 mm |
| Weight | 4.3 kg |
| Power | 2 rechargeable battery packs (6h autonomy) |
| Display | 7" touchscreen |
| OS | Android |
| Interface | Multi-languages |
| Connexion | WiFi, Bluetooth, GPS, LTE |
| Operating conditions | -20 à 60°C |
| Compliance | CE |
| Data storage | 64 GB + stockage cloud |
Accessories
Transport case

579 x 465 x 297 mm

2 rechargeable battery packs

Battery charger

Data transfert cable

Shoulder strap

Safety straps

Quick Start Guide
Ressources
PX1 Backscatter x-ray imager
PX1 Transmission Panel MTP+