COBRA SOFTWARE – XRF AND LIBS HANDHELD SPECTROMETERS
Data management and reporting – elemental analysis
CUSTOMIZED REPORTING
SIMPLIFIED RESULT TRANSFER
POWERFUL FILTER FUNCTION
analyticon instruments, a subsidiary of Groupe Physitek, has developed the Cobra software to save time in the field of portable elemental analysis.
This software works with XRF handheld spectrometers :
And also with the LIBS handheld spectrometer  KT-100S.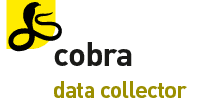 As soon as your analyser is connected to your PC all new measurements are downloaded. With a few clicks you can create and save customized reports of your analysis results. Customization options include company logo, header and footer text, and many other settings. Table reports show a clear overview of multiple analysis.
There is a basic and a professional version of the Cobra software.
Cobra basic
DATA export from the spectrometer to the computer
Measurements can easily be exported. Customisable text based cross tables offer maximum compatibility to connect the data to existing systems.
DATA ARCHIVE
cobra is your data archive. Using a powerful filter function your measurements can be found easily and quickly. Use criteria like charge number, supplier, date, or material to find your data.
cobra basic features
Simple download – just connect your analyser
Create single and table reports from your data
Customize reports using templates
Hit indicator for quick and easy visual comparison to material specifications
Create reports as pdf files with only a few clicks
Data export compatible with Microsoft Excel
Customise reports and exports using templates
Create unlimited templates for reports and exports
Database-powered – no more hassle with many files
Search for measurements using filters
Correct entered data
The professional version has more features.
Cobra professionnal
AUTOMATIZATION
Using user-defined rules cobra can do repetitive tasks automatically. Automatization create lean processes and significant time savings. For example, reports can be created and saved as pdf as soon as a new measurement has been downloaded from the analyser, no user action required. The pdf files are stored at the location specified by the automation rule. In combination with a barcode reader metadata can be associated with the analysis and displayed in the report.
Using automated exports data can easily be integrated into existing ERP systems. The only requirement is an import function in the target system.
Extended configurability
Cobra professional offers even more configuration options for reports and exports. Add new data fields to measurements to add additional information. Assign multiple images of the sample (overview, detail view). Do you have more than one analyser? Name the instruments to assign persons, locations or tasks (e.g. incoming goods, workshop, laboratory, …). Create specific reports faster using Drag & Drop.
cobra professional functions
All cobra basic functions included
Powerful rule-based automation of report creation
Automatic rule-based data export
Customizable file names for automatically created files
Includes data from the analysis (e.g. data entries, material, …) in the file name
Add new data fields
Personalise the export using templates
Add multiple images to a measurement
Custom names for analysers
Create reports by Drag & Drop
System requirements :
Microsoft Windows 8.1 or 10 operating system
100 MB free hard drive space for the installation (data storage excluded)
4 GB RAM
Dual core CPU