Advantages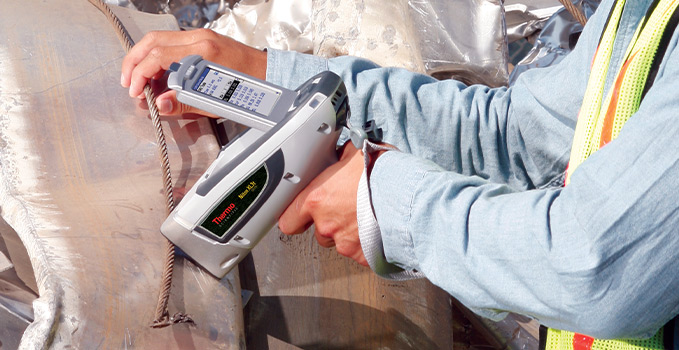 Fast elementary analysis anywhere
The Niton XL3t portable XRF analyzer meets the needs of many industries requiring rapid, accurate, non-destructive elemental analysis. It provides accurate results on the chemical composition of elements and is battery operated for on-site inspections.
Analysis of light elements
With the GOLDD+ SSD detector, analysis results can be up to 10 times faster than analyzers with a Si-PIN detector
analyzers equipped with a Si-PIN detector and up to 3 times more accurate than instruments equipped with a conventional SDD detector. Lower detection limits for greater versatility.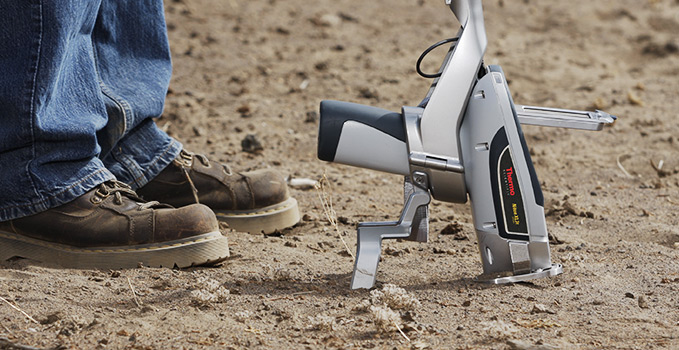 Versatile to meet a variety of analytical challenges
The performance of Niton XL3t solves analytical problems in many areas. It is particularly relevant in the following applications:
identification of metals & alloys in scrap metal
analysis of catalytic converters
thickness measurement of surface treatments
analysis and mapping of polluted soils
analysis of ores
archaeometric analysis
plastics control and D3E sorting
RoHS
Applications
Recycling
Metals and alloys identification, catalytic converters, plastics, D3E
Coating
Thickness measurement and composition of surface treatments
Environment
Analysis of polluted soils, analysis of ores
Archeometry
Analysis of materials, pigments, glasses, ceramics
Specifications
Niton XL3t GOLDD+ | XRF analyzer
| | |
| --- | --- |
| Tube | Anode Ag 50 kV et 200 µA, 6 to 50 kV |
| Detector | GOLDD (geometrically optimized wide area drift detector) |
| Analytical range | Up to 30 elements from Mg to U (varies by application) |
| Dimensions | 244 x 230 x 95,5 mm |
| Weight | 1,3 kg |
| Available measurement modes | Alloy, bulk, plastic, custom |
| Power | Lithium-ion battery packs |
| Data capacity | Mémoire système interne de 32 Mo/espace de stockage utilisateur interne de 128 Mo |
| Data storage | Internal >10,000 readings with spectra |
| Data transfert | USB, Bluetooth, and RS-232 serial communication |
| Display | Tilting, color, touch-screen display |
| Electric consumption | 0 à 200 µA |
| Camera | Integrated CCD camera for locating and storing images |
| Security | Password-protected user security |
| Software | NDT Niton Data Transfer |
| Standard accessories | Locking shielded carrying caser Shielded belt holster Two lithium-ion battery packs 110/220 VAC battery charger/AC adaptor PC connection cables (USB and RS-232) Niton Data Transfer (NDT) PC software Safety lanyard Check samples/standards |
| Optional accessories | 3 mm small-spot collimation Thermo Scientific SmartStand™ portable test stand, stationary (bench-top) test stand, mobile test stand, Field Mate™ Thermo Scientific Extend-a-Pole™ extension pole Soil testing guard |
| Compliance | CE, RoHS |
Ressources