MicroPHAZIR PC | Handheld NIR spectrometer
Plastic sorting
Rapid
Ergonomic
Non destructive
The MicroPHAZIR PC handheld spectrometer identifies the chemical composition of various plastics. Simply point and analyze for accurate results in seconds. Its NIR (near infrared) technology allows reliable and non-destructive analysis to meet the analytical challenges of quality control in the plastics and recycling industries. The integrated library of MicroPHAZIR PC allows the identification of dozens of different polymers without any sample preparation.
Advantages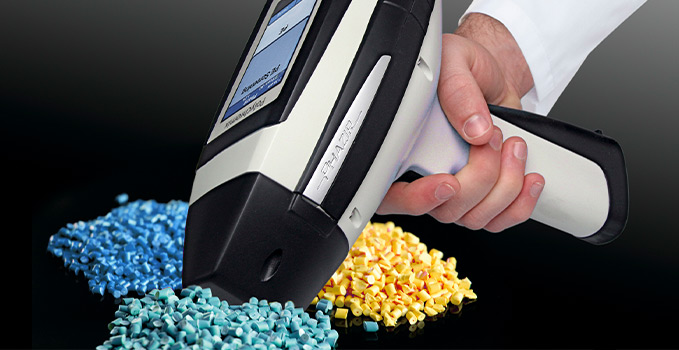 Identification of plastics
MicroPHAZIR PC is capable of identifying a wide range of different types of plastics: PLA, PET, PP, PS, ABS, PI, PSO, PE, PPS, TPV, PTT, PC, PMP, PBT, PA, PETG, SAN, EVA, PB, PPO, CA, Nylon, PMMA, PUR, PI, PVC, PVA, PLA, ionomer, polyallomer, vinyl, styrene terpolymer, elastomer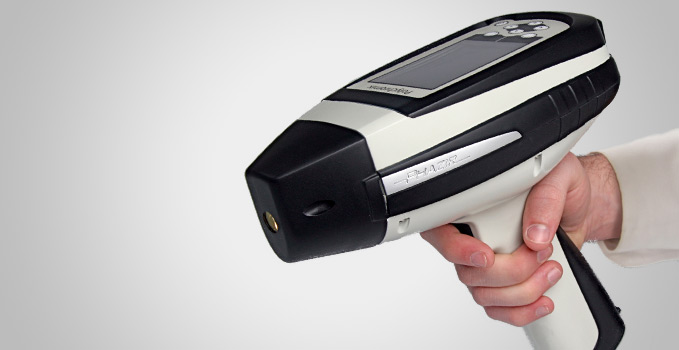 Rapid analysis everywhere
Thanks to its NIR (near infrared) technology, the MicroPHAZIR PC analyzer allows non-destructive and reliable analyses to be carried out directly on the shop floor, throughout the entire processing chain: from the reception of raw materials to the inspection of the finished product.
Specifications
MicroPHAZIR PC | Handheld NIR spectrometer
| | |
| --- | --- |
| Technology | NIR (near inrared) |
| Light source | Tungsten light bulb |
| Spectral range | 1600 to 2400 nm |
| Measurement time | 1,5 sec |
| Dimensions | 266 x 109 x 251 mm |
| Weight | 1,2 kg |
| Power | 2 rechargeables batteries lithium-ion (8h autonomy) |
| Display | Coloured 3,5" LCD screen |
| Connexion | Mini-USB |
| Operating conditions | 5 to 50°C |
| Software | Report editing |
| Security | Password protection |
| Library | Pre-installed plastic identification library |
| Accessories | Carrying case, 110/220 VAC battery charger, USB cable, reporting software |
| Housing | Dustproof and splashproof |